If you know me, you know that I'm a hockey mom. The recent surge of interest in concussions in the media has started many organizations to develop protocols for getting athletes back to their game – various "return to play" rules have been written and are starting to be enforced. The OATA (Ontario Athletic Therapists Association) is also working on some protocols and asked if I might be interested in doing some research on nutrition for concussion (the # tags are for twitter.com as there is quite a group following information about #concussion for their children).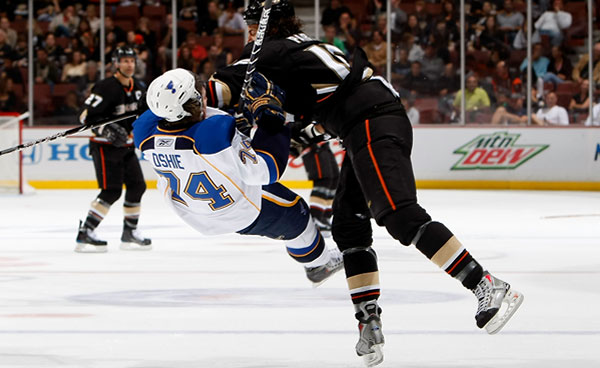 So here's the first step in the process, writing about what I've found so far and outlining some of the questions I am hoping to find answers to. If you know the answers, or a great resouce where I might find the answers, to any of the questions PLEASE comment below. The more people involved, the better the results!
The following nutritional interventions were identified for review:
I hope that this has given you a starting point for finding answers to your questions about nutrition for concussion. I have skimmed most of the document, but only found the pdf of the entire document available online this morning! Many of the pieces will be hidden in here no doubt.
Dosage information as well as information for children, and adult timing and efficacy need to be researched further. As soon as I have answers, I'll let you know. But much of the research is only available for these supplements regarding other neurological diseases, especially epilepsy.
There seems to be plenty of information about ketogenic diets for brain-disorders. While I think that immediately following the TBI, the focus should be on drinking water (which I just realized I didn't mention at all above – every source recommends "Drinking plenty of water" – but give no idea of how much "plenty" is!) and eating glucose foods, once glucose metabolism starts to break down then ketones seem like the option for brain energy. Question, when does glucose metabolism break down after a TBI?
Incoming search terms:
concussion nutrition
nutrition for concussion
nutrition for concussions
concussion and nutrition
nutrition and concussions
vitamins for concussions
concussion vitamins